Texas Lotto Results, Intelligent Picks, Lotto Wheels
Updated: Wednesday, December 31st, 1969 07:00 PM
Texas Lotto | Texas Lotto Results
#
Draw Date
Winning Numbers
Sat Sep 30, 2023
Wed Sep 27, 2023
Mon Sep 25, 2023
Sat Sep 23, 2023
Wed Sep 20, 2023
Mon Sep 18, 2023
Sat Sep 16, 2023
Wed Sep 13, 2023
Mon Sep 11, 2023
Sat Sep 09, 2023
Place mouse over or click to view


Texas(TX) Lotto Prizes and Odds

Texas Lotto News and Payout for Saturday, March 1st, 2014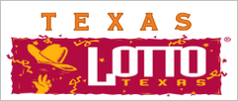 Updated: Sunday, March 2, 2014 01:26 AM
Texas Lotto News and Payout for Saturday, March 1st, 2014 Drawing
The grand prize in Texas Lotto drawing jumped to $14 million for the Wednesday drawing. None of the tickets sold for Saturday's $13.50 million drawing hit six winning numbers. The winning numbers drawn Saturday night, March 1st, 2014 were 18, 33, 41, 47, 49 and 50. The Texas Lotto grand prize has been rolling over for 17 draws since Saturday, January 4th, 2014. The last jackpot was won by one lucky ticket which matched all six numbers for a $12,000,000 top prize.
Though the jackpot was not awarded Saturday evening, Texas Lotto did produce some big winners. There were 14 2nd prize winning tickets sold Saturday night's drawing, matching 5 of 6 numbers and won the second prize. 14 lucky winning ticket(s) would win $2,328 cash. In the past year, the second prize payout ranged from $801 to $9,338 with an average payout $2,303.
Additional prizes won Saturday night included 810 tickets that matched 4 of 6 winning numbers. 810 winning ticket(s) will collect $59 cash each. In the past year, the third prize paid the lowest $30 and highest $66 with an average payout $52.
Texas Lotto drawings are held every Wednesday and Saturday at 10:12 PM Central Time. Texas Lotto game uses a 6/54 system from which winning numbers are chosen. The chances of winning are about 1 to 71. The chances of matching 6 Texas Lotto numbers are 1 to 25.8 million. The minimum Texas Lotto grand prize starts at 4 million dollar. If no ticket wins the grand prize, the top prize pool money will be carried over to the next jackpot.
With four different prize tiers, there were a total of 17,820 winning tickets sold across the state of Texas in the Saturday, March 1st, 2014 drawing. Here is a detailed breakdown of the Texas Lotto prize payout for the Saturday's drawing:
No ticket matched 6 of 6. In the past 1 year, tickets hit 6 of 6 in Texas Lotto drawing, won from $4,000,000 to $19,500,000, with an average of $8,617,500 prize payout.
14 winners matched 5 of 6 and won $2,328 each. In the past 12 months, winning tickets matched 5 of 6 in Texas Lotto drawing, won from $801 to $9,338, with an average of $2,303 prize payout.
810 ticket(s) matched 4 of 6 and won $59 each. In the past year, winning tickets of this prize level in the drawing of Texas Lotto, won from $30 to $66, with an average of $52 prize payout.
16996 ticket(s) matched 3 of 6 and won $3 each. In the past 12 months, tickets hit 3 of 6 in Texas Lotto drawing, won a minimum of $3 to max $3. The average prize payout of this prize level was $3.
Click here for detailed information of Texas Lotto payout and news.
About Texas Lotto
Texas Lotto is a game under the Texas Lottery umbrella. It was the first In-House drawing game. Texas Lottery introduced Lotto Texas in 1992. Even before its 1st year of going LIVE, it completed $1 billion in ticket sales. It is played twice weekly. Players have to choose 6 numbers. The lottery game uses 54 balls.
Texas Lotto was sold in the earlier days as an annuity game without cash option.
Texas Lotto introduced the Quick Pick facility in 1993. The CVO option was introduced within a year of launch.
Texas Lotto is a very entertaining lotto game. You can be a multi-millionaire by playing Texas Lotto. Make the best use of this opportunity and reach high spirits since it is easy to play and win.
The jackpot prize is $14 million. The chances of winning a jackpot is 1: 25,827,165. Draws are twice a week at 10:12 pm central time on Wednesday and Saturdays. Texas Lotto tickets are not sold during Draw Break - from 10:00 pm - 10:15 p.m.
How to Play Texas Lotto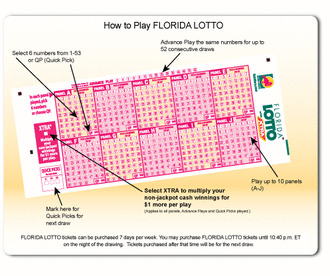 Visit your nearest Texas Lotto retailer.
Obtain a play slip from the retailer.
You should choose 6 numbers (you consider lucky or you find out from historical information) from 54 numbers (balls). In case you are not able to decide the 6 numbers, you can use quick pick, where the computer randomly chooses the numbers for you.
In advance, you can play up to 10 drawings.
For this, you need to mark multidraw.
Each play board will cost you only $1 per draw. Play boards are marked A to E.
Prize payment is in 2 modes, namely AP (Annual Payment) or CVO (Cash Value Option). Choose either 25 Annual Payment to receive in 25 annual instalments or CVO to receive in one go. In case you do not opt for a payment option, your payslip would be rejected. Also once a payment option is chosen, you cannot change the same later.
More About Texas Lotto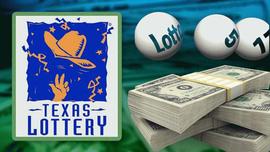 Though Texas Lotto began in 1992, it was changed to 6/54 format in 2000. Subsequently it was changed to Powerball and back to 6/54 format in April 2006.
In the case of a dispute, the results of the official drawing will prevail.
A ticket becomes a valid winning ticket only if it is presented for payment and also it should meet the validation requirements of the commission.
All said and done, a guaranteed and assured winner in every draw or game of Texas Lotto is Texas Education.
Your chances of winning
The overall chance of winning a jackpot is 1 in 25,827,165.
You would, if you are a regular player of lottery, spent enough time, effort and even money, placing bets on Texas Lotto. You must have done so without the knowledge that there is a probable way to predict the numbers that are very likely to appear in the lottery draws. If you carefully analyse the historical results, you could be able to see a patterns emerging from the earlier draws. You could use these emerging patterns to identify the number combinations that are most likely to achieve.
Prize Money
Prizes up to $599 may be collected from the Texas Lotto retailer.
Prizes from $599 to $ 1,000,000 (including) may be collected from the Texas Lotto claim centre. You would need to fill up a claim form for the same.
The claim form is available both with the retailer and on their website too.
Those prizes that are above $1,000,000 are to be collected from the head quarters of Texas Lotto which is in Austin.
Prizes must be claimed within 180 days of the draw else you would forfeit the same.
Tips to win Texas Lotto
The legend behind picking up the successful lotto numbers is to challenge the plausible.
You have chances to win Texas Lotto by scrutinizing the past lotto results.
Odd-Even Numbers
Blend together odd and even numbers when you choose your Texas Lotto. The best combination is to have 2/4, 4/2, or 3/3 which signifies two odd and four even, or four odd and two even, or three odd or three even.
High-Low Numbers
Winning numbers are displayed across the number field. In Texas Lotto, if the number field is divided into two, numbers 1 to 27 would be spread in the low half and 28 to 54 in the high half. If you merge together the numbers, the best composition is to have 2/4, 4/2 or 3/3 that denote two high and four low or four high and two low, or three high and three low.
Group Strategy
Tracing the past winning numbers for Texas Lotto, you can determine the numbers to be neglected and the numbers which should be given importance.
Sum of individual numbers
A time tested technique you have on your side is to make a number selection after summing up of all your selected numbers. Always bear in mind that a sum that falls between 124 and 200 has a higher probability. When summed up, the numbers chosen should be balanced. Either way outside the figures, would mean result in imbalance thereby significantly reducing the possibility of winning.
Strategy Using Skipped Games
Make a list of all the games skipped since that last win.
Now mark the numbers of times each skip occurred in the whole list. If a skip did not occur between 0 and 5, bet on those numbers that are out that many number of games.
You should never play or place bets out of despair. Our internal emotion would reflect in the results. Hence if you are fearful of losing, you might just loose. It is recommended that you have an extremely strong desire to win and you might just win.
Avoid those combinations of numbers that have been drawn earlier
In Texas Lotto, the chance of a combination being drawn a second time is once every 220,745 years.
Avoid continuous lotto numbers
In the history of most International lottery games, 6 consecutive numbers have never been drawn.
Avoid the same digit in the last position of all numbers. It would occur in less than 3% of the drawings.
Avoid the combination 1 2 3 4 5 6. This is extremely out of balance to appear in a random draw.


Texas Lotto
SUN MON TUE

WED

THU FRI

SAT


Next Draw: Mon Oct 2, 2023
$8,250,000
Change: +$250,000